Note Cards by John S. Pritchett
Cards are 4.25 X 5.5 inches folded, printed on quality uncoated stock,
blank inside with matching envelope, enclosed in a cellophane sleeve.
Cards are $5 each with free shipping. To purchase using your credit card,
click the button below. To purchase by check, please Email or call: 808-888-3776.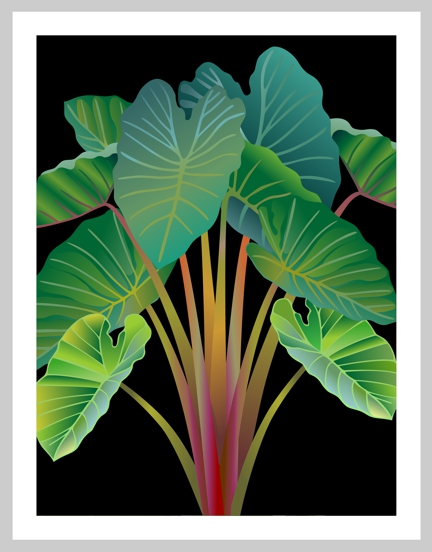 KALO
Kalo is the Hawaiian word for taro. In 2008, it was designated the official state plant. Kalo is the staple of the Native Hawaiian diet and at the core of the Hawaiian culture. Hawaiians believe the plant to be sacred and it is central to the Native Hawaiian creation story. Kalo is one of the canoe plants brought to the islands in voyaging canoes.